2DMCT is a next-generation mercury cadmium telluride (MCT) detector for the mid-IR. Featuring 128 rows of 128 pixels, high sensitivity and very low noise electronics. A powerful, surprisingly affordable detector for pump-probe, 2D IR or imaging experiments.
SO MANY PIXELS
128 × 128 = 16,384 pixels

high-resolution spectra with referencing
directly see alignment on the detector
flexible - use as 1x128, 2x128, 3x128, ...
CW, pump-probe or 2D IR imaging
more pixels means more possibilities
LOW NOISE
2DMCT is a very low noise detector
Better lasers means detector noise matters


Typical dark noise is < 10 counts (1σ over 1000 shots)


Vertical binning further reduces noise
BEAUTIFUL DATA
High-resolution, high-quality spectra
Similar or better signal-to-noise compared to conventional detectors
Data from the Zanni Group, University of Wisconsin-Madison:
"Experimental implementations of 2D IR spectroscopy through a horizontal pulse shaper design and a focal plane array detector," Ayanjeet Ghosh, Arnaldo L. Serrano, Tracey A. Oudenhoven, Joshua S. Ostrander, Elliot C. Eklund, Alexander F. Blair, Martin T. Zanni,
Optics Letters, 41, 524 (2016)
BROAD COVERAGE
good sensitivity from 2 to 12.3 microns
COMPACT
Acquisition electronics are only a few inches in size & attached directly to the detector


Direct connection means less electronic noise
UNIQUE FEATURES
Programmable offset
makes it easy to adjust to different signal strengths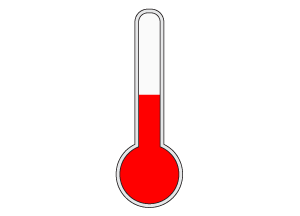 Built-in dewar temperature readout
eliminates worries about liquid nitrogen levels
PHASETECH SOFTWARE
User-friendly software for setup, control and acquisition

Including offset, setting regions of interest, display of various slices

LabViewTM drivers to easily incorporate into existing code
LEARN MORE
call or
email
us with a question
or
learn about our other products